718 Mold Steel
The 718 plastic mold steel produced by Lion Metal in China has excellent mechanical properties and machinability, and the processing technology is simple, so it is widely used in the mold processing and production industry. In addition, 718 die steel has been pre-hardened to a hardness of 41~47HRC after leaving the factory through a special production process, which can reduce the heat treatment links in some projects and improve economic benefits.
Grade: 718
Origin: China
Standard: GB(Lion)
Classification: Mold Steel
Application: Plastic mould
718 Mold Steel Introduction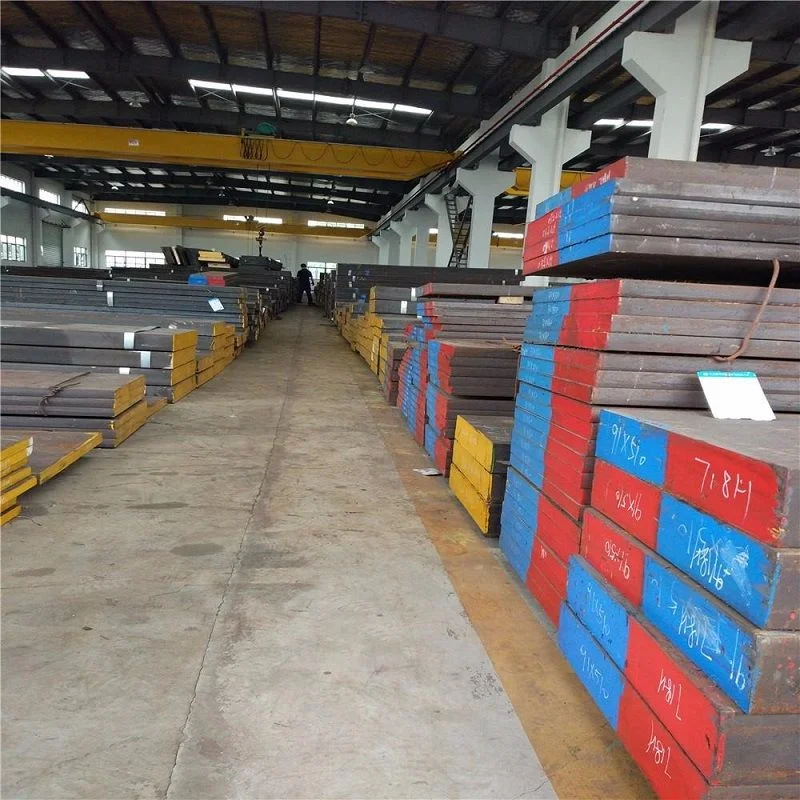 718 Mold steel, china's 3Cr2NiMo is an improved steel grade of P20 (3Cr2Mo). Greater quality improvement, so that filling P20 steel mold insufficient to meet the case where mainly the P20 steel mold. It is currently the most widely used general plastic molded steel, except for plastic molded parts that are not required to resist corrosion.It is often referred to as "high grade" plastic die steel. Newly developed new steel grades often use it as a typical comparison. Factory state: Lion 718 HB: 290-310 Delivery status: The steel is delivered in annealed condition. By mutual agreement, it is also possible to deliver goods without annealing.718 steel is a China Lion Metal pre-hardened mirror acid-proof plastic mold steel . The steel is pre-hardened, with uniform material and high cleanliness. It has excellent polishing performance and photoengraving properties. It also has high hardenability, good electrical processing performance and dermatoglyph processing performance.
Pre-hardened steel can also be used in the die cavity without quenching, and the flange can be flame hardened to increase the hardness to 52HRC. The steel has good machinability and wear resistance, and uniform hardness distribution. It also has good polishing performance, simple processing technology and moderate price, so the dosage is large.
718 Mold Steel Corresponding steel number
China GB standard steel number 3Cr2NiMo;
German DIN standard material steel number 1.2738;
Sweden ASSAB ASSAB standard steel number 718;
American AISI/SAE standard steel number P20+Ni;
Japan JS standard steel number SNCM optimization;
International Standard Organization
ISO standard steel No. 35CrMo2.
718 Mold Steel Application
The purpose of 718 die steel is the same as that of P20 die steel , but because of its better hardenability and superior performance, it can produce large-sized and high-grade plastic mold forming parts. With the development of plastic molds, there will be more, better and newer improved mold steel grades. my country Baosteel's B30H is an example.
Thermoplastic injection molds , extrusion molds.
Thermoplastic blow moulds.
The main components of heavy-duty molds.
Cold structural parts.
Commonly used in the manufacture of TV shells, washing machines, refrigerator inner shells, buckets, etc.
718 Mold Steel Features
Used for large-scale long-life plastic injection molds, such as molds for home appliances, computer casings, etc.
Blow molds for plastic products with high surface finish can be used as slider forming tools in plastic molds due to their high hardness; mold parts that can be flame hardened or nitrided depending on production needs.
Type of steel: Pre-hardened plastic mold steel. Steel Features: Polishing, electro-erosion, welding repairability and good machinability. Delivery state: Hardened and tempered to HB290-330
Vacuum degassing and refining process pure steel, suitable for plastic molds that require polishing or etching.
Supplied in the pre-hardened state, it can be directly used for mold processing without heat treatment, shortening the construction period.
After forging and rolling, the structure is dense, 100% ultrasonic inspection, no pores, pinhole defects.
718 Mold Steel Chemical Composition
| | | | | | | | |
| --- | --- | --- | --- | --- | --- | --- | --- |
| Element | C | Si | Mn | Mo | Cr | Ni | Standard |
| Content(%) | 0.28~0.40 | 0.20~0.80 | 0.60~1.00 | 0.30~0.55 | 1.40~2.00 | 0.80~1.20 | |
718 Mold Steel Hard coating
In order to increase the die life to more than 800 thousand die times, the hardening mode of quenching and low temperature tempering can be implemented for the prehardened steel.
When quenching, preheat at 500-600°C for 2-4 hours, and then heat preservation at 850-880°C for a certain time (at least 2 hours), into the oil to cool to 50-100°C oil air cooling, quenching hardness can reach 50-52HRC, in order to prevent cracking should be immediately carried out at 200°C low temperature tempering treatment, tempering, hardness can maintain more than 48HRC.
Nitrogen treatment
Nitriding treatment can obtain a high hardness of the surface tissue, the surface hardness after nitriding up to 650-700HV. (57-60HRC) Mold life can reach more than 1 million times, the nitride layer has the characteristics of compact structure, smooth, mold demould and anti-wet air and alkali corrosion performance improved.
Quench tempering
Quenching temperature 840~870°C, tempering temperature 200~500°C, hardness 50 ~55HRC.
Physical properties
(Sample hardness 340HBW, at room temperature and high temperature)
(1) Temperature 20°C/200°C/400°C, density 7.8g/cm/7.75g/cm/7. 7g/cm.
(2) Temperature 20~200°C/20~400°C, linear expansion coefficient: 12.6×10K/13.5×10K.
(3) Temperature 20°C/200°C/400°C, thermal conductivity 29.0W·(m·K)/29.5W·(m·K)/31.0W·(m·K)
(4) Temperature 20°C/200°C/400°C, elastic modulus: 205000MPa/200000MPa/185000MPa
Mechanical properties
(Sample hardness 340HBW)
(1) Temperature 20°C/200°C/400°C, tensile strength 1100MPa/1050MP8/850MPa.
(2) Temperature 20°C/200°C/400°C, conditional yield strength 980MPa/925MPa/770MPa.
(3) Temperature 20°C/200°C/400°C, shrinkage of area 49%/51%/52%
(4) Temperature 20°C/200°C/400°C, elongation 13%/14%/16%
(5) Temperature 20°C/200°C/400°C, impact toughness (≥) 20J/cm/32J/cm/42J/cm
Critical temperature
| | | | | | | |
| --- | --- | --- | --- | --- | --- | --- |
| Critical point | Ac1 | Ac3 | Ar1 | Ar3 | Ms | Mf |
| Temperature (approximate value)/°C | 770 | 825 | 640 | 755 | 335 | 180 |
Coefficient of expansion
| | | | | | | | |
| --- | --- | --- | --- | --- | --- | --- | --- |
| Temperature/°C | 18~100 | 18~200 | 18~300 | 18~400 | 18~500 | 18~600 | 18~700 |
| Linear (expansion) coefficient of expansion/C | 11.9×10 | 12.20×10 | 12.50×10 | 12.81×10 | 13.11×10 | 13.41×10 | 13.71×10 |
Thermal conductivity
| | | | | | |
| --- | --- | --- | --- | --- | --- |
| Temperature/°C | 20 | 100 | 200 | 300 | 400 |
| Thermal conductivity λ/W·(m·K)-1 | 36.0 | 33.4 | 31.4 | 30.1 | 29.3 |