According to the production and processing methods, it can be divided into the following categories:
① Hot-dip galvanized steel sheet. Dip the thin steel plate into the molten zinc tank to make the thin steel plate with a layer of zinc adhered to its surface. At present, the continuous galvanizing process is mainly used for production, that is, the coiled steel plate is continuously immersed in a galvanizing tank with molten zinc to make a galvanized steel plate;
② Alloyed galvanized steel plate. This kind of steel panel is also made by hot dip method, but it is heated to about 500℃ immediately after coming out of the tank, so that it can form an alloy film of zinc and iron. This galvanized sheet has good paint adhesion and weldability;
③ Electro-galvanized steel plate. The galvanized steel panel manufactured by electroplating has good processability. However, the coating is thinner and its corrosion resistance is not as good as that of hot-dip galvanized panels;
④ Single-sided galvanized steel and double-sided galvanized steel. Single-sided galvanized steel sheet, that is, a product that is galvanized on only one side. In terms of welding, painting, anti-rust treatment, processing, etc., it has better adaptability than double-sided galvanized sheet. In order to overcome the shortcomings of one side without galvanizing, there is another kind of galvanized sheet coated with a thin layer of zinc on the other side, that is, double-sided differential galvanized sheet;
⑤ Alloy, composite galvanized steel. It is an alloy made of zinc and other metals such as aluminum, lead, zinc, or even a composite plated steel plate. This kind of steel plate not only has excellent antirust performance, but also has good coating performance;
In addition to the above five types, there are also colored galvanized steel panels, printed galvanized steel panels, PVC laminated galvanized steel panels, etc. But the most commonly used is still hot-dip galvanized sheet.
SGGalvanized Iron
Galvanized Iron cold rolled steel passes through a molten zin pot conotaining 97% zinc (0.03% or less AL), undergoing the galvanizing process, which gives each side of the sheet an equal thickness of coating. Depending on the surface treatment of the plated sheet, they are categorized into Regular Spangle, Zero Spangle and Extra Smooth.
Corrosion Resistance
All galvanized steel is treated with chromic acid for protection against rust, to maintain original surface luster for a longer period.
Formability
Galvanized steel is produced through continuous annealing, tempering, and post-treatment process so as to have very excellent formability.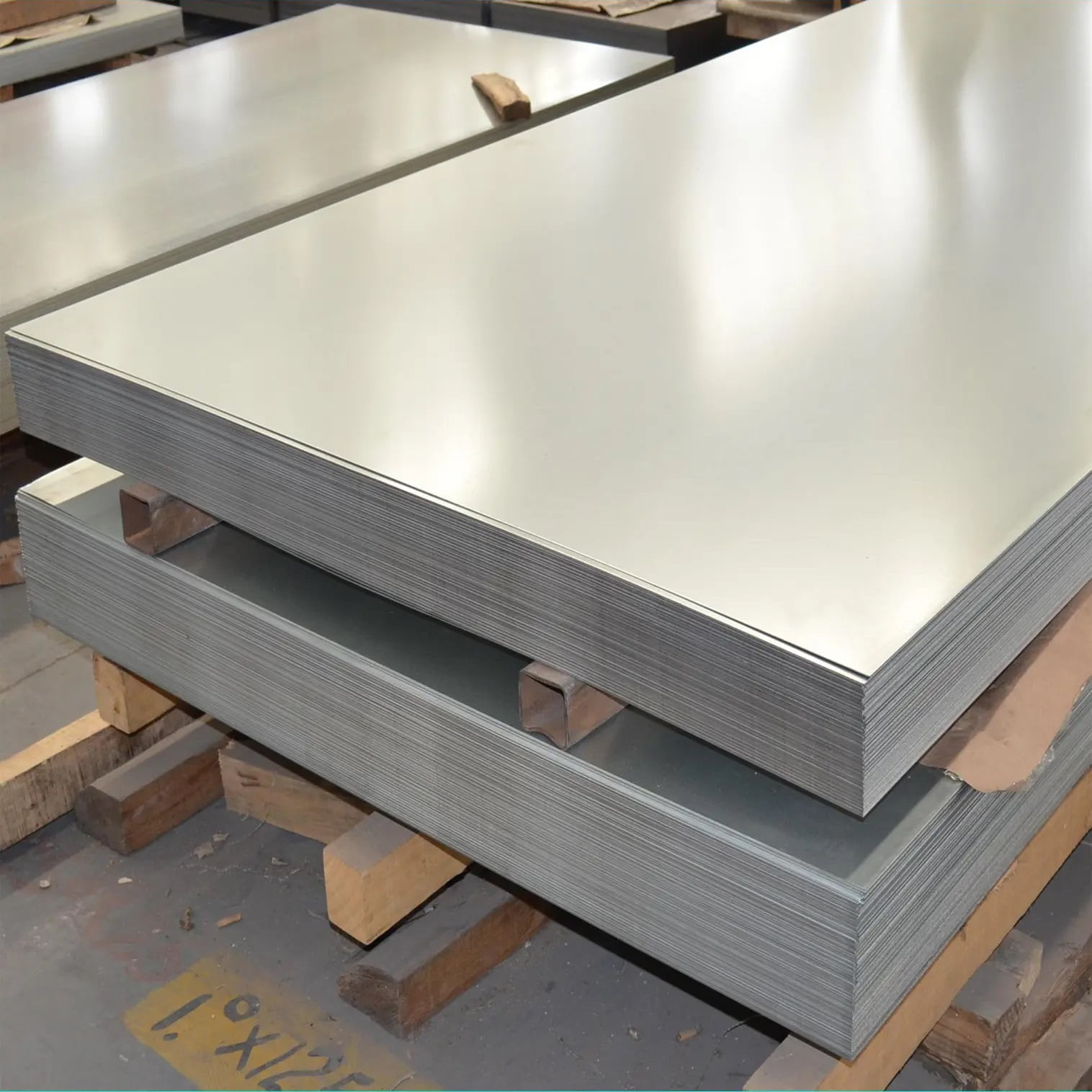 Classification
KS
JIS
D 3506
G 3302
Commercial Quality
SGCC
SGCC
Lock Forming Quality
SGCD1
SGCD1
Drawing Quality
SGCD2
SGCD2
Deep Drawing Quality
SGCD3
SGCD3
Deep Drawing Special Killed
SGCD3-N
SGCD3-N
Structural Quality
SGC340~570
SGC340~570
Mechanical Properties

Division
Material
Type
Yield Point
(N/mm2)
Tensile
Strength
(N/mm2)
KS D 3506 / JIS G 3302
SGCC
SGCD1
270
SGCD2
270
SGCD3
270
SGC340
245
340
SGC400
295
400
SGC440
335
440
SGC490
365
490
SGC570
560
570
Mechanical Properties

Elongation (%)

Division

Norminal Thickness (mm)

0.25~0.40
0.40~0.60
0.60~1.0
1.0~1.6
1.6~2.5
2.5 over
KS D 3506 / JIS G 3302
34
36
37
38
36
38
39
40
38
40
41
42
20
20
20
20
20
20
18
18
18
18
18
18
18
18
18
18
18
18
16
16
16
16
16
16
Galvanized Iron Surface Finish & Quality

Classification
Weight Of
Zinc Coating
Surface Finish & Characteristics
Regular Spangle
Z06-Z60
Original patterns and gross. Excellent anti-corrosive property
Zero Spangle
Z06-Z60
Fine crystals by suppressing cystal growth during solidification of zinc. Even surface
Extra Smooth
Z06-Z60
Execution of skin pass on the Zero Spangle surface.
Beautiful surface and excellent painting.
Galvanealed
F04-F18
Maximization of welding and painting property with alloy treatment of iron property and zinc.
Galvanized Iron Surface Finish & Quality

Classification
Quality
Regular Spangle
Commercial Quality. Lock Forming Quality
Drawing Quality. Structural Quality
Zero Spangle
Commercial Quality. Drawing Quality
Structural Quality
Extra Smooth
Commercial Quality. Drawing Quality
Structural Quality
Galvanealed
Commercial Quality. Drawing Quality
Structural Quality