Introduction of tin bronze CuSn4
CuSn4 is tin bronze, which has high mechanical properties, corrosion resistance and high elasticity. It can be well processed under pressure in cold state, and can also be processed under pressure in hot state.
CUSN4 is widely used to make various pipe materials for pressure gauges.
Standards: GB/T 4423-1992
Features: Corrosion resistance and high elasticity
Grade: CuSn4
Tin Bronze CuSn4 Description
CuSn4 is a solid solution strengthened copper alloy with 4% tin (bronze). It combines very good cold workability with high strength and hardness.
CuSn4 alloy is corrosion resistant and can be well soldered and brazed, yet it still has good electrical conductivity.
CuSn4 is used in applications where great importance is attached to the combination of conductivity and strength.
Fields of application are connectors, connector springs, springs and components of electrical and mechanical engineering.
Chemical Composition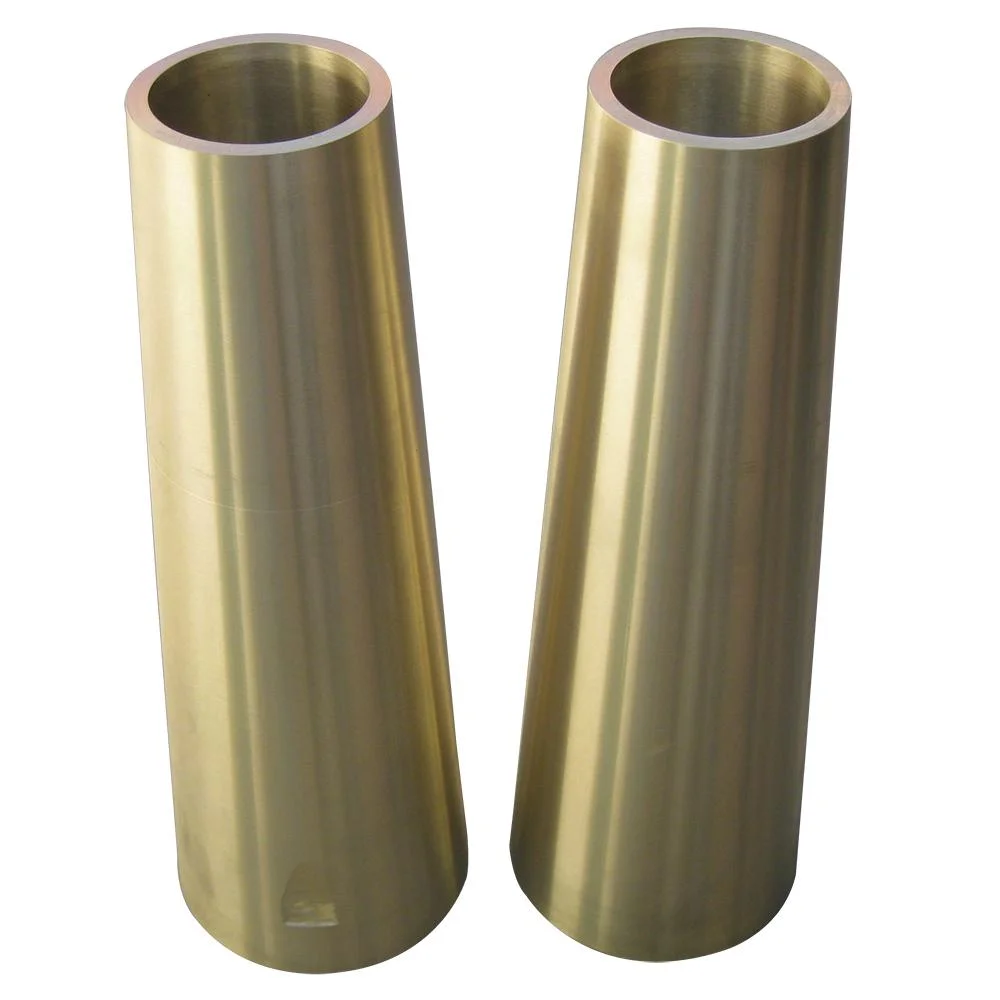 Cu: Allowance
Sn: 3.5 ~ 4.5
Pb: 0.02 or less
P: 0.20 ~ 0.40
Al: 0.002 or less
Fe: 0.02 or less
Si: 0.002 or less
Sb: 0.002 or less
Bi: 0.002 or less
Note: ≤0.1(impurity)
Mechanical Properties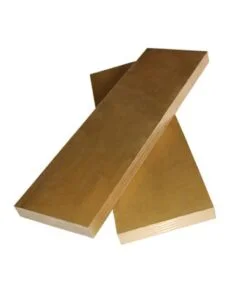 Tensile strength σb (MPa) : ≥410
Elongation Δ10 (%) : ≥8
Elongation Δ5 (%) : ≥10
Note: Longitudinal tensile mechanical properties of bars at room temperature
Sample size: diameter or opposite distance 5 ~ 12
Heat treatment specification: thermal processing temperature 750 ~ 780℃; The annealing temperature is 600 ~ 650℃.
Features: high strength, elasticity, wear resistance, diamagnetism, heat resistance, good machining performance, corrosion resistance and so on. Applications: Springs and precision instrument parts.
Main Applications
Architecture: Bridge Bearing Plates.
Electrical: Miniaturized Connectors, Contact Springs, Relais Springs, Terminals, Switch Parts Fuse Clips, Electronic Connectors
Fasteners: Lock Washers, Fasteners.
Industrial: Bellows, Textile Machinery, Perforated Sheets, Springs, Sleeve Bushing, Clutch Disks, Beater Bar, Chemical Hardware.
General: Stamped parts, Connectors, Contact springs, Spring elements, Ultra high strength spring elements, Membranes, Switch elements, Fixed contacts.
Characteristics
CuSn4 provides an excellent combination of strength, excellent formability and hardness. It has a good electrical conductivity and corrosion resistance.
Soldering and brazing properties are excellent. We offer exceptionally narrow tolerances with regard to chemical composition,dimensional precision and mechanical properties.
Special characteristics such as superfine particle size or thermal-mechanical stress relieving improve mechanical properties and provide increased strength and greater malleability.
Alloy Designation
EN CuSn4
DIN CEN/TS 13388 CW450K
JIS C 5111
BS PB 101
UNS C51100
Cold Forming Properties: Excellent
Hot Forming Properties(at 750 .. 850°C): Limited
Machinability (Rating 20): Less suitable
Electroplating Properties Excellent
Hot Tinning Properties: Excellent
Soft soldering, Brazing: Excellent
Resistance Welding: Good
Gas Shielded Arc: Welding Good
Laser Welding: Good
Soft Annealing: 450 .. 700°C
Stress Relieving Annealing: 200 .. 350°C
(1) Bronce is resistant to: Natural and industrial atmospheres as well as maritime air, drinking and service water (if the flow rate is not excessive), seawater, non oxidizing acids, alkaline solutions and neutral saline solutions.
(2) Bronce is not resistant to: Ammonia, halogenide, cyanide and hydrogen sulfide solutions and atmospheres, oxidizing acids.
(3) Bronce alloys have an improved resistivity towards seawater and pitting corrosion.