6082 Aluminum alloy introduction:
6082 belongs to 6××× series (Al-Mg-Si) alloy aluminum plate, which can be heat treated and strengthened. It has medium strength, good welding performance and corrosion resistance. It is mainly used in transportation and structural engineering industry. Such as Bridges, cranes, roof frames, transport aircraft, transport ships and so on.
Chinese name: 6082 aluminum alloy plate
Tensile Strength σb: ≥205MPa
Elongation δ10: ≥14%
Cooling speed: ≥200℃/h
6082 Introduction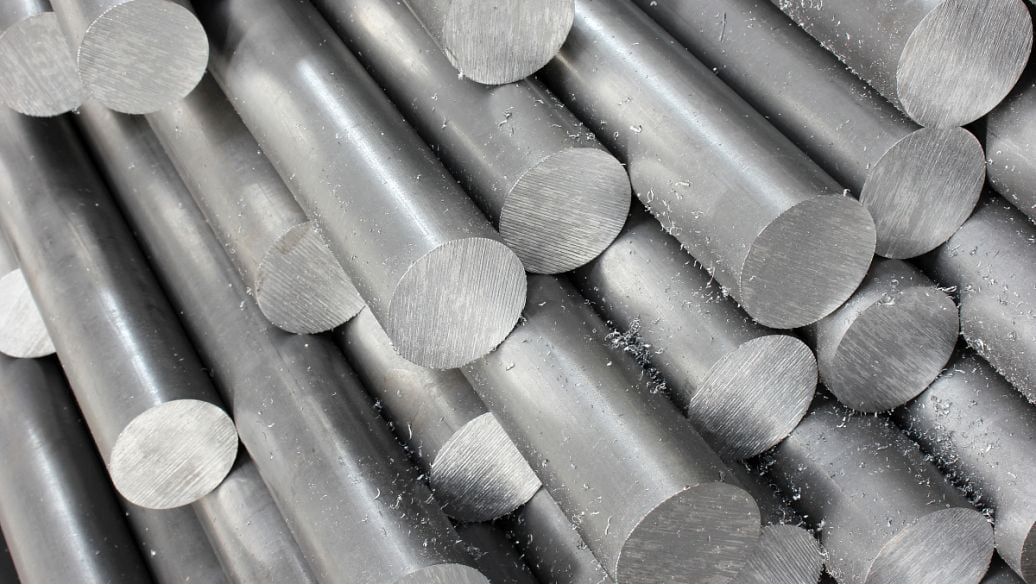 In recent years, with the rapid development of shipbuilding industry at home and abroad, it has become an important subject for the 6082 Aluminum Alloy processing industry and shipbuilding industry to reduce the weight of the hull, improve the ship speed, and seek for aluminum alloy material to replace steel parts.
6082 aluminum alloy aluminum plate with medium strength and good corrosion resistance, light weight, is an ideal material for manufacturing high speed ship parts.
Alternate names and designations include AlSi1MgMn, 3.2315, H30, and A96082. The alloy and its various tempers are covered by the following standards:
EN 485-2: Aluminium and aluminium alloys. Sheet, strip and plate. Mechanical properties
EN 573-3: Aluminium and aluminium alloys. Chemical composition and form of wrought products. Chemical composition and form of products
EN 754-2: Aluminium and aluminium alloys. Cold drawn rod/bar and tube. Mechanical properties
EN 755-2: Aluminium and aluminium alloys. Extruded rod/bar, tube and profiles. Mechanical properties
ISO 6361: Wrought Aluminium and Aluminium Alloy Sheets, Strips and Plates
Mechanical properties of 6082 aluminum alloy:
Tensile strength σb (MPa) : ≥245
Conditional yield strength σ0.2 (MPa) : ≥140
Elongation Δ10 (%) : ≥10
Note: Longitudinal mechanical properties of profiles at room temperature
Sample size: all thickness
Both 6082 and 6061 are heat-treatable Al-Mg-Si alloy with good extrusion and forging properties, good anodizing and corrosion resistance.
6082 after extrusion quenching and artificial aging HBS≥80;6061, 95 or more.
It is suitable for manufacturing aircraft landing MATS, boats, building components, bicycles, auto parts, optical instruments, aluminum materials for rail vehicles and so on.
The 6082 has many of the same uses as the 6061, but customers in the Middle East prefer the 6082. The quenching sensitivity of 6082 is higher (compared with 6061).

6082 Aluminum alloy chemical composition:
| Element | Weight Percentage (%) |
| --- | --- |
| Aluminium | 95.2 to 98.3 |
| Chromium | 0.25 % max. |
| Copper | 0.1 % max. |
| Iron | 0.5 % max |
| Magnesium | 0.6 to 1.2% |
| Mangenese | 0.4 to 1.0 % |
| Silicon | 0.7 to 1.3% |
| Titanium | 0.1 % max |
| Zinc | 0.2 % max |
| residuals | 0.15 % max |
It contains Mn in its composition, so its corrosion resistance and welding performance are better. The use of 6082 is more common in Marine ship plates and components.
6082 Aluminum alloy corresponding grade
GB: 6082 GB/T 3190-1996
ISO: AL SIMGMN ISO 209.1-1989
IS 737-2001 IS 737-2001
AII35/1350 ROCT 4785-1974
EN: EN AW-6082/ Alsimgmn EN 573-3-94
German standard: AlMGSI /3.2315 Din1725.1-1986 / W-NR
6082 (a-SGMO0.7) NF A50-411 NF A50-451
American standard: 6082/A96082 AA/UNS
6082 Aluminum Alloy Examples of use of aluminum alloy:
6082 Aluminum Alloy is a heat-treatable alloy with good formability, weldability, machinability and corrosion resistance. At the same time, it has medium strength and can maintain good operability after annealing.
It is mainly used in mechanical structures, including bars, plates, pipes and profiles, etc.
This alloy has similar but not identical mechanical properties with 6061 alloy, and its -T6 state has higher mechanical properties.
6082 Aluminum Alloy is a commonly used alloy in Europe and is also highly used in the United States for processing raw materials, seamless aluminum tubes, structural profiles and custom profiles.
6082 Aluminum Alloy usually has good processing characteristics and good anode reaction properties.
The most common anodic reaction methods include removal of impurities and staining, coating, etc. Alloy 6082 combines excellent weldability, brazing, corrosion resistance, formability and machinability.
The -0 and T4 states of alloy 6082 are suitable for bending and forming occasions, and the -T5 and -T6 states are suitable for good machinability requirements.
Some specific processing requires the use of chip separators or other special processes to help separate chips.
6082 Aluminum Alloy usually has good processing characteristics and good anode reaction performance. Widely used in machinery parts, forgings, commercial vehicles, railway structures, shipbuilding, etc.
Smelting and casting process of aluminum plate 6082

Melting
6082 Aluminum Alloy is characterized by containing Mn, Mn is a refractory metal, melting temperature should be controlled at 740-760℃. Before sampling, stir evenly more than twice to ensure complete melting of metal, accurate temperature and uniform composition. After stirring, a sample is taken from the middle of the depth of liquid aluminum and the left and right sides of the furnace for analysis, and the converter can be divided into qualified folding.
Purification and casting
After the melt is transferred into the static furnace, nitrogen and refining agent are used for dusting and jet refining at the refining temperature of 735-745°C for 15 min. After refining, the melt is left standing for 30 min. Through this process degassing, slag removal, purification of melt.
There are two filtration devices between the casting mold and the furnace mouth. The furnace mouth has a foam ceramic filter plate (30PPI) for filtration. Before casting, 14 mesh glass fiber filament cloth is used for filtration to fully filter the oxide and slag in the melt.
The casting temperature of 6082 alloy aluminum plate is high (compared with the normal process of 6063 aluminum plate), the casting speed is low, and the water flow is large. The above process should be strictly controlled and cannot be out of the range, otherwise it is easy to lead to casting failure.
Relevant technical standards
National standard for aluminum strip (GB/T 3880-2006), applicable to the uniform standard of aluminum alloy strip material.
Technical Parameters
| | |
| --- | --- |
| Typical alloy | 6082 aluminum plate |
| Material state | F,O,T4,T6,T651,H112 |
| Thickness (mm) | 0.3-600 |
| Width (mm) | 100-2600 |
| Length (mm) | 500-16000 |
| Typical products | Mobile phones, camera lenses, industrial molds, etc. |