DESCRIPTION OF HASTELLOY C276
Hastelloy C276 Strip, Coil, Foil, Wire, ASTM B582
APPLICATIONS OF HASTELLOY C276
Bellows
Marine hardware
Chemical processing
Agrichemical production
Petrochemical production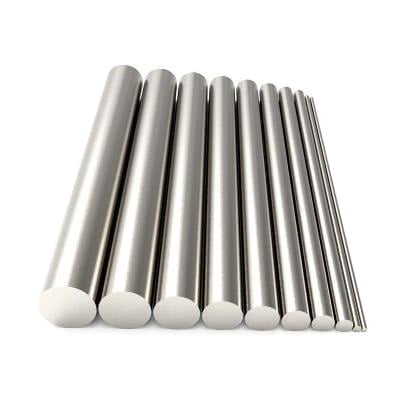 C276 Alloy(Hastelloy® C276) is a very versatile nickel-molybdenum-chromium-tungsten alloy with excellent corrosion resistance and good fabricability. While it does have good oxidation resistance up to 1800°F, Hastelloy alloy C276 is generally not recommended for elevated temperature service.
Nickel Alloy C276 has resisted the formation of grain boundary precipitates in the weld-heat affected zone, making it a candidate for most chemical and petrochemical processing applications in the as-welded condition. HC276 is a nickel alloy that is has excellent resistance to reducing acids, sulfuric acid, hydrochloric acid, brine solutions, oxidizing chlorides, and hot seawater.
Hastelloy C276 is also one of the few materials resistant to wet chlorine gas, hypochlorite and chlorine dioxide. This particular nickel alloy has exceptional resistance to crevice corrosion and stress corrosion cracking, as well as chloride pitting. It's low carbon content minimizes carbide precipitation during welding preserves its excellent resistance to corrosion during welding. This translates to C276 being readily fabricated by welding using methods similar to those utilized for nickel-based alloys.
Hastelloy C276 is also known as:
WHAT IS THE CHEMISTRY OF HASTELLOY C-276?
| Element | Min | Max |
| --- | --- | --- |
| Nickel | Balance | Balance |
| Chromium | 14.50 | 16.50 |
| Molybdenum | 15.00 | 17.00 |
| Iron | 4.00 | 7.00 |
| Tungsten | 3.00 | 4.50 |
| Cobalt | 2.50 | 2.50 |
| Manganese | 1.00 | 1.00 |
| Carbon | 0.010 | 0.010 |
| Vanadium | 0.35 | 0.35 |
| Silicon | 0.08 | 0.08 |
| Sulfur | 0.030 | 0.030 |
| Phosphorous | 0.040 | 0.040 |
WHAT ARE THE PHYSICAL PROPERTIES OF HASTELLOY C276?
Density: 0.321 lbs/in3, 8.89 g/cm3
Mean Coefficient of Thermal Expansion: in/in/° F (mm/m/ °C):
70 – 212 °F (20 – 100 ° C): 6.2 x 10-5 (11.2)
Thermal Conductivity: BTU-in/h-ft-°F (W/m-°K):
70 °F (21 °C): 71 (10.2)
Modulus of Elasticity: ksi (MPa)
29.8 x 103 (205 x 103) in tension
Melting Point: 2500 °F (1371 °C)
HASTELLOY FORMS SUPPLIED BY LION METAL
Hastelloy C276 Coils
Hastelloy C-276 Strip
Hastelloy C-276 Foil
Hastelloy C-276 Ribbon
Hastelloy C276 Wire Profiles
Hastelloy C-276 Shaped Wire Profiles
Hastelloy C-276 Round Wire
Hastelloy C-276 Flat Wire
Hastelloy C-276 Square Wire
MECHANICAL PROPERTIES AT ROOM TEMPERATURE
ANNEALED PROPERTIES OF HASTELLOY C276
Ultimate Tensile Strength: 100 KSI min (690 MPa min)
Yield Strength: (0.2% offset) 45 KSI min (31 0 MPa min)
Elongation: 40% min
Hardness: Rb 100 min (aim)
TEMPERED:
Hastelloy® C276 can be cold rolled to various tempers. Contact Lion Metal Technical Service for additional information.
ADDITIONAL PROPERTIES
HASTELLOY C276 CORROSION RESISTANCE DATA
HASTELLOY C276 is a nickel-chromium-molybdenum alloy with universal corrosion resistance unmatched by any other alloy. It has outstanding resistance to a wide variety of chemical process environments including hot contaminated mineral acids, ferric and cupric chlorides,solvents, chlorine and chlorine contaminated (both organic and inorganic), dry chlorine, acetic anhydride, formic and acetic acids, sea water and brine solutions, chlorine dioxide solutions, and hypochlorite.
For more information on Alloy C276 refer to NACE (National Associate of Corrosion Engineers) for recommendations.
AVAILABLE FINISHES FOR HASTELLOY C276
| | |
| --- | --- |
| #1 | Hot rolled annealed and descaled. It is available in strip, foil and ribbon. It is used for applications where a smooth decorative finish is not required. |
| #2D | Dull finish produced by cold rolling, annealing and descaling. Used for deep drawn parts and those parts that need to retain lubricants in the forming process. |
| #2B | Smooth finish produced by cold rolling, annealing and descaling. A light cold rolling pass is added after anneal with polished rolls giving it a brighter finish than 2D. |
| #CBA | Course bright annealed cold rolled matte finish and bright anneal |
| #2 | Cold Rolled |
| #2BA | Smooth finish produced by cold rolling and bright annealing. A light pass using highly polished rolls produces a glossy finish. A 2BA finish may be used for lightly formed applications where a glossy finish is desired in the formed part |
* Not all finishes are available in all alloys – Contact Lion Sales for more information.
WIRE FINISHES FOR HASTELLOY C276
| | |
| --- | --- |
| XC | Extra Clean Bright Annealed or Bright Annealed and Cold Rolled Grease – Ultra bright finish (for decorative applications) Soap – Soap coating on tempered wire to act as lubricant. |
| SF | SuperFinish™ is an extra clean extra smooth polished finish available only at Lion |
* Contact Lion Metal for custom wire finishes.
HEAT TREATMENT
Hastelloy® C276 cannot be hardened heat treating.
WELDING
For best results refer to: SSINA's "Welding of Stainless Steels and Other Joining Methods".
Hastelloy®
Hastelloy® C276 is a grade of Hastelloy® which is a nickel-molybdenum alloy. There are many different grades of Hastelloy®, which includes C276. Grades of Hastelloy® have each been optimized for a specific purpose. Molybdenum makes Hastelloy® harder and stronger at high temperatures. This alloying element and the characteristics it imbues into the material also makes it great for welding applications. These nickel alloys are easily fabricated and formed. They also exhibit good ductility and are able to be cold worked.
All grades of Hastelloy® are considered to be a corrosion resistant alloy because each grade exhibits superior resistance to various corrosive environments. Hastelloy® has outstanding resistance to highly oxidizing corrosives such as oxidizing salts and reducing agents, making it a great alloy to specify for applications used in moderate to severe corrosive environments.
Limitation of Liability and Disclaimer of Warranty: In no event will Shanghai Lion Metal Co., Ltd, be liable for any damages arising from the use of the information included in this document or that it is suitable for the 'applications' noted. We believe the information and data provided to be accurate to the best of our knowledge but, all data is considered typical values only. It is intended for reference and general information and not recommended for specification, design or engineering purposes. Lion Metal assumes no implied or express warranty in regard to the creation or accuracy of the data provided in this document.